The Pilgrimage Centre of Eucharistic Adoration and Special Marian Devotion, was founded in 1985 in Elele town, Rivers State, Nigeria. This ministry has given spiritual fulfilment and through it permanent peace has been brought into the lives of millions of people of the world.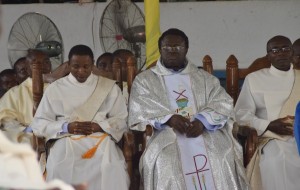 It's monthly program- The Pilgrimage week, holds every first week of the month and draws thousands of 'faithfuls'; Catholics and non-Catholics from all parts of the world to the centre. Many pilgrims come to the centre for prayers and solutions to their problems.
Religious tourists and other visitors, attend the program seeking spiritual and physical fulfilment with some seeking divine solutions to dire needs such as bareness, marital problems, healing and cure from life threatening illnesses and solution to family problems. Many also come in for counselling, conflict resolution and medical or financial assistance.
The highlight of the event's activities are day and midnight masses, testimonies, thanksgiving and sermons from Father Edeh and other priests.
In African the belief in voodoos which has threatened peace in many communities as many engage in diabolic practices such as shedding innocent blood, demonic societies, rituals and manipulations, and many other fetish practices.  The pilgrims with the guidance of the priests, through prayers and teachings, provide sound, salient and scriptural insight on how to discover, destroy and be delivered from these evil power.
In some cases, sickly and some people who cannot afford medical treatments also come to the centre for access to free medical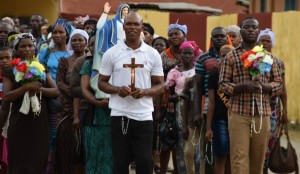 consultation at the Teaching Hospital located at the Peace Centre, and some to seek divine miracles for healing and cure. Others have also joined for the solution of their numerous problems such as, unemployment and fiscal troubles.
Of course, higher intellectual in our modern society in the pursuit of peace and happiness yearns to have closer communion with Jesus - the Saviour. These people, most of them suffer from heavy burdens in life, feel the journey to this pilgrimage centre more life fulfilling and challenging. They will receive counselling and transformation; receive blessings and peace of mind. There, they seek, together, with thousands of other Christian brethren, spiritual nourishment, and deliverance. Priests who have distinguished themselves are chosen and be used as instruments of such purpose. The pilgrimage Centre is haven for individuals seeking peace and tranquillity from this troubled world.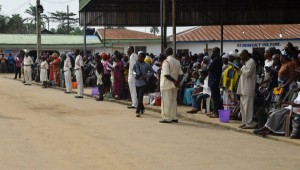 Plan a visit to the Pilgrimage Centre at Catholic Prayer Ministry of the Holy Spirit at Elele, Rivers State, Nigeria, and the largest pilgrimage centre in Africa, and your life will never be the same.